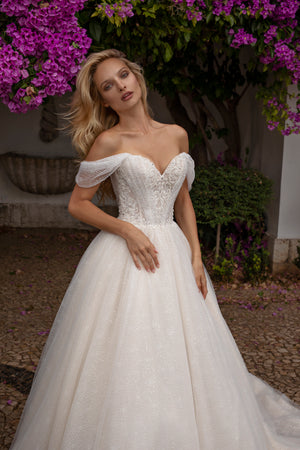 Eva Lendel
Noir
Sale Price Purchase Price $2,179.00 Usual Price $3,200.00 Unit Price / per
Noir by Eva Lendel, from her collection, "Lisbon Vibes".
Noir is a fairytale gown woven into life. Delicate beading and details on the bodice flow into a soft, voluminous skirt fit for a princess.
The "Lisbon Vibes" collection is the latest bridal creation of Eva Lendel, made with exquisite fabrics for amazing comfort and effortless grace. For the confident bride who knows when to put herself first.